Best Packers and Movers in UAE
Welcome to UAE Movers and Packers, one of the leading relocation companies offering services of Packers and Movers, Furniture movers, House/Villa movers, Truck Rentals & Hotel Removals at affordable rates. If you looking for any of these services then you are on the right page. We have earned a spot among the list of moving companies that are the best packers and movers in the UAE. It is a well-known fact that after observing the complications in the moving process, some of us hesitate to move. That's where a professional moving company like UAE Movers and Packers comes into play. We are registered relocation service providers and we can change your concept about moving by making it smooth, swift and easy. After acquiring our services, you'll find the shifting process a fun event
Why Choose UAE Movers and Packers
Our expert & experienced moving team with all the resources like man force, storage, equipment, vehicles, etc, will give you full command to control your relocation in whichever way you like. Furthermore, our service charges are extremely affordable and competitive. You can find us here.

We offer an end-to-end relocation solution at a reasonable price, our specialties are:
Our Company also provide following services apart from being the best movers in UAE;
Furniture installation
Loading unloading
House packers movers
Truck rental
Being a licensed moving company, we have been providing reliable movers and packers services for the last 10 years to our valuable customers in Dubai, Abu Dhabi, Sharjah and all over the UAE. With our specially designed packing materials, we'll pack & move your valuables to the new location safely and securely. Observing the types of items to be relocated, our trained staff use different packing materials from a wide list of options available with us. As per requirement, they can use pocket wrap, plastic wrap, bubble sheets, cartoons, waterproof containers and so many other things to keep your items safe. Our main aim is to bring a smile of contentment and relaxation to the face of the customer by providing him with the best moving services.
Are you searching for Furniture Movers near Dubai or Abu Dhabi? or do you require heavy furniture mover? We are here to help you out as we are the finest in-home furniture movers in the whole of the UAE. Our experienced carpenters can aptly disassemble & refix your furniture items without causing any damage to them. They have been working for years & doing furniture fixing. Moreover, can securely pack & shift any type or size of furniture items you have.
Pick your close by truck area forget and drop off. Make a point to pick up for rent in Dubai your get and drop off dates and time correctly. Give yourself sufficient opportunity to get to the truck area forget and drop off considering the time and different factors, for example, busy time to maintain a strategic distance from late bringing charges back. To wrap things up, prior to finishing your truck on rent booking make a point to peruse and comprehend the terms and conditions. Whenever you have finished your rental booking, you will get the subtleties of your truck rental booking by means of an email and SMS affirmation.
UAE Movers, with trained workers are always ready & cautious while loading and unloading of your precious stuff. You can leave your possessions and goods in our hands without any worries as we take the responsibility seriously. We have all the packing supplies, including boxes specifically for clothes, pictures and dishes as well as packing tape and bubble wrap.
Moving can be an upsetting task, brimming with something reasonable of unwelcomed hassles, however, what ought not to come as an amazement to you is the aggregate sum you see on your household move receipt once your move is finished. Before you pick us as your relocation partner, one of our Expert Personal Relocation Consultants will give you a reasonable moving quotation. Considering your household moving requirements, the quote given will take care of the expense of your family relocation, just as per your instructions we will briskly finish our task.
Mini Shifting
Best for Studios
AED
1099
As low as
Most Required
1-2 bedrooms/Small Villa
AED
1999
begins from
Large Move
Upto 3 bedrooms
AED
2999
on Average
Professional
4+ bedrooms/Villa
AED
3999
Starts from
We are here to help you with complete satisfaction, you can trust! Click the below button to quote now!
UAE Movers and Packers – Your Trusted Moving Company
Movers and Packers in Dubai
Planning your house relocation can be a hectic and time-consuming task. UAE Movers and Packers in Dubai is very well known for its professional moving services. Our expert team is trained to navigate the routes and they protect your belongings with professional packing & moving techniques.
On the day of moving, it can make you relaxed that your valuables are in good hands. We make sure that none of your stuff is left-back or lost while shifting to your new location. Furthermore, our team members politely coordinate with their clients to double-check about their stuff before packing them.
For the last many years, our expert team of movers and packers is helping families and corporate to move their valuable things to their dream homes and offices. UAE Movers and Packers in Dubai is one of those moving companies that can relocate you to any part of the UAE in the shortest possible time safely & easily.
Although we are the top professional movers in Dubai still our charges are very competitive & reasonable. We undertake any moving size from a single room to big warehouses. For our Moving company in Dubai, there is no moving job we are unable to perform.
What do UAE Packers and Movers do?
If you have ever shifted on your own, you know how tiring and difficult it can be. Therefore always choose a professional relocation service like UAE Movers and Packers. Our moving company in Dubai can deal with your all moving requirements. Moreover, we make sure that you are satisfied with the safe transportation of your valuable things.
Professional Packers and Movers are those who take care of everything from packing to transportation & then even with the unpacking of your stuff. A good moving company packs each and everything you have in a safe & secure manner.
With a wide range of moving services offered by UAE Movers & Packer, you can rest assured that your belongings are in safe hands. Regardless of whether you are moving within the city or across the UAE,  you can trust us for a hassle-free relocation.
Why You'll choose our Moving Company in Dubai?
In a city like Dubai, it may look pretty expensive to hire a  professional removals company but it's not the case with our moving company.  Our trained team can professionally perform your shifting by moving all of your belongings safely without doing any damage to them. Furthermore, with our insured moving services, your accidental losses are fully compensated. Above all, even though we offer all the services any professional moving company can offer you in the UAE but still, our rates are far lower than any one of them.


House Shifting
Shifting a house requires delicacy and attention as you are emotionally attached to your households. UAE Movers and Packers work to make your house moving stress-free. Our company collaborates with clients and asks them about every aspect related to their house moving freely so that our team knows your target clear and can plan to complete your expectations.
Office Relocations
Office Moving is equally a difficult task as in the case with house moving services. As a professional moving company, we make sure that your office relocation goes smooth without disturbing your official routine. Furthermore, we also try to complete the process in the minimum possible time.
Furniture Movers
Are you searching for Furniture Movers near Dubai or Abu Dhabi? or do you require heavy furniture mover? We are here to help you out as we are the finest in-home furniture movers in the whole of the UAE. Our experienced carpenters can aptly disassemble & refix your furniture items without causing any damage to them. They have been working for years & doing furniture fixing. Moreover, can securely pack & shift any type or size of furniture items you have.
Truck Rentals
With one of the biggest fleets of trucks, we offer rental trucks for any type/size of goods transportation services. You can get a truck from us with a driver for as much time as you want. No matter in which part of the UAE you are living in, we'll reach your spot any time you want.
Removal Services
Other than the movers & packers, we can also help you with the junk piled up at your place due to relocation, renovation or for any other reason. Don't be worried about "who will take my junk away". We have a separate team of professional junk removals who will clear the clutter from your place in no time and that too with minimum possible charges.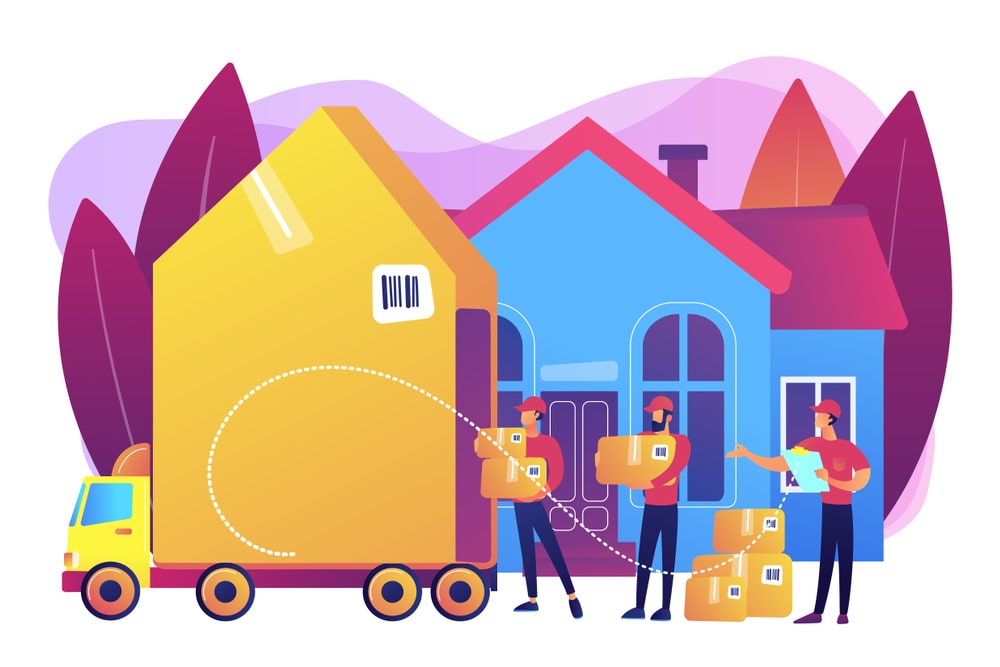 How to find the best among Moving Companies in Dubai
Moving companies in Dubai is the most searched term on Google when it's about house or office relocation. People using their mobiles or computers start searching with the terms like "Best Moving Companies in Dubai" and they find tons of websites of relocation companies in the results. Now obviously, the best of them are on top but the real trustworthy moving company is the one which is recommended by some friend or relative who has previously used that company.
The second source is google maps listings where you can find the negative or positive reviews of the companies. Furthermore, these map listings can serve you well if you are searching for movers near me.
The third thing you can check about the reliability and professionalism of a moving company is its social media presence. A good relocation company manages its social media platforms well and elaborate their perspective in a positive way. You can visit our Facebook page to find insight about our company.
The thing that distinguishes us from other moving companies in Dubai is that we are totally customer-oriented movers and packers in Dubai. Our vision is just making money through our business rather our main aim is to earn more & more trust & appreciation from our customers. This is the basic ingredient of the best moving company as per our business rules. Furthermore, check some of these aspects to choose the best moving company among many of them.
Cheap Movers company services
You've learned about some steps to find a good moving company in Dubai now should find out how to find the most suitable for you. People also search on the internet about Cheap Movers and Packers in Dubai. Everyone likes to save money but that should not be at the cost of some damage done to your valuable items. So first thing first, you should find the top professional & experienced moving companies and then compare the rates of their moving services.
You search for cheap movers because want to save money but meanwhile, you want professional services as well. That's a tricky thing but you shouldn't go for the cheapest of all moving companies as for common sense the cheaper a company go the more they compromise on the quality of their services. In search of the cheapest movers in Dubai, you'll also see some street movers who don't have a license and don't even have their own moving vehicle and labor force as well. So be careful with that and firstly identify the reliability of a moving company by looking at its online presence like website, map listings, social media profiles, etc.
Villa Movers In Dubai
Moving to a small house is a fairly not difficult task because it requires a very minimal amount of furniture and belongings that you need to transfer to your new house. It's shifting of the house with more than 3 rooms or villa that tests the capability of a moving company. So when you go for the most reasonable moving company for your shifting process check their capability of performing bigger relocation.  Even though you need to move your studio apartment still you can ask if they can perform a villa shifting and how many vehicles they have.
When it's about shifting of a big Villa then things can get complicated without a professional approach. Because you have big rooms, garden, garage with storage. Villa moving to Dubai is not an easy thing and it can't be performed by any other moving companies.

Hiring a professional Villa Movers in Dubai like UAE Movers will help you with their expertise. At UAE Movers in Dubai, we provide top-quality removal services. We have the art and experience to perform any relocation anywhere in the UAE. With our proper action plan, you can go stress-free as we take all your worries away. If you want to pack some of your personal stuff by yourself then we can provide you with moving boxes in advance. On moving day, our trained crew will come with appropriate tools and quality packing materials to make your house shifting in Dubai even easy.
House Furniture Removals in Dubai
House shifting service providers are of different types & categories e.g some movers provide piano moving services while the others are best in Office relocation service and some of them have experience in house furniture shifting. UAE Furniture Movers Dubai has special & separate teams for each and every type of relocation service.
We are among the best Furniture Movers Dubai because of our well-mannered & trained crew. They are apt to handle and perform any type or size of moving task. Moreover, our professional carpenters have the skill & art to dismantle & refix any type of furniture item.
Most of the time as a customer you think about the best movers in Dubai are most probably the cheapest movers who give you the lowest price in the market. This point of view is not always correct because the movers who provide you the cheapest price may also be compromising over the quality of their moving services.
As a professional moving company, we guide you about every step involved in the relocation process. This makes the process transparent and enhances your trust in us. We want to let you know that your money is paying you off in the best possible way. UAE Movers believe in 100% customer satisfaction and we know that satisfaction doesn't come without dedication. This is the reason why we are dedicated to becoming the best movers in Dubai.
Office Movers in Dubai
Office relocation is a far more complicated task as compared to house shifting. If you are planning to move your office to a new place then UAE Movers Packers Dubai can help you with their highly experienced office moving professionals.

A good office mover in Dubai like UAE Movers can transport your office furniture safely to your new place. Our friendly staff will take care of you throughout the relocation process so that you can just sit back & enjoy the proceedings.
Whether you have a small office or a big corporate center, we can relocate you easily and cost-effectively. Our prices for office movers in Dubai are very reasonable and competitive.
Reasons to Choose UAE Movers among other relocation companies in the UAE
It is really hard to decide about a best professional moving company in UAE keeping in mind the expensive life style and even more money soaking basic necessities like accommodation, household items and above all the shifting service charges you pay while relocation.  Following are some of the key characteristics of a good moving company.
Experienced Furniture Removals
Shifting your house with the help of your friends and family can lead your belongings into a dangerous situation. Therefore, always choose Professional furniture movers and packers like UAE Movers and Packers in Dubai. We're a reliable choice for moving your valuable furniture and personal items in a safe way. The size, time, location and type of relocation doesn't matter for our company as we are well prepared and equipped. As you know furniture items come in different sizes and in odd shapes that need special equipment to disassemble & assemble. Managing such complex tasks by yourself can cost you a lot in the form of any accidental damage done to your valuables. Our expert carpenters can handle any furniture item and they disassemble & fix them back smoothly.
When it comes to furniture installation, our professional carpenter will make it look so simple for you. You have just bought furniture from any brand like IKEA, HOME CENTER, or others and are worried about fixing them at your place? Just relax as we can do the installation process as easily as it should be.
Trustworthy Relocation Services
A moving company needs to be reliable as you trust them with your most personal and expensive belongings. Therefore you should always look for a licensed, professional & renowned movers & packers company for your relocation. Furthermore, an experienced relocation service provider not only gives you fast shifting services but also decreases the chances of damage done to your precious items.
UAE Movers and Packers is one of the leading moving companies in the UAE. Our expert movers can manage any type or size of furniture while packing, loading, shifting, unloading and fixing them accurately.
A specialist and professional moving company may seem costly for their moving services but when you compare their services with cheap local street movers, you'll be surprised to see the difference in terms of quality of their shifting services.
Swift House Moving Services
A professional moving company gives a proper schedule of their arrival, estimated time required for packing and other things like that. They plan everything in such a way that you remain mentally prepared and relaxed as well. Above all this, they execute everything according to the plan and as per your expectations. UAE House Movers in Dubai has the capability to make your relocation as quickly as possible in a secure way. Moreover, your location and complications about your location (for example you reside on the 11th floor of a building or your staircase is narrow, etc) from where we've to shift your things can't reduce our efficiency and speed.
Furthermore, If you run out of space but you don't want to waste or sell your stuff then we can arrange storage in Dubai for you at reasonable prices. Choose UAE Home Movers and Packers and experience the best moving services in Dubai.
Proper Inventory System
When you require something urgently and you can't find it anywhere in your house, you think about making a list and arrangement of everything at your house. It's easy to say but very challenging to do. A professional moving company like UAE Movers can manage that efficiently for you. This is possible because our packing crew will manage the things according to their type & they'll label their boxes as well. In this way, you'll be able to find things easily when you'll unpack them at your new location. Also, it'd be easy for you to arrange the things afterward. Additionally, this will help you to make sure that all of your belongings are in your home.
Loading and Unloading Services in Dubai
After packing all of your electronic & furniture items, our Packers and Movers in Dubai are now ready to load your stuff into the truck. Loading is not just about picking a thing with a pair of hands and placing it anywhere in the truck. Rather it's a very complicated process & it requires skill and power as well.  Our professional crew will load your stuff very carefully and make sure nothing gets broken by a load of another item. They also make sure that no damage is done while transporting your items.
UAE Movers Packers Dubai, Abu Dhabi crew will then carefully unload your items from the truck. They bring each piece of furniture into your home without a scratch and without damaging your wall paints.
Unpacking Services
After unloading the things safely at your location, your relocation contract with your moving company generally ends and you have to do the unpacking by yourself. UAE Movers not only provide Moving services but also offers unpacking services to individuals, families, and offices all over the United Arab Emirates. On your demand, our team can unpack your items and can help you with the fixing of your stuff at your new place.
Storage In Dubai
Storage is the most used facility in the United Arab Emirates & with the collaboration of the best storage facilities in Dubai, we can store your items at your nearest possible location. We charge a very reasonable price for our storage services. Also, we can fulfill your storage needs very efficiently. We'll pack all of your belongings using specially designed protective boxes so they don't get any type of dust or moisture during the storage period.
Free House Moving Survey
An accurate estimate for your relocation is very important to UAE Movers Packers Dubai. This estimate not only saves your money & time but also it helps us to provide you with our moving services in the best possible manner. Therefore during the survey, one of our inspection specialists will visit your location and observe the stuff you want to relocate. During the inspection of your furniture and other items, he will make a list of them. After a quick but thorough survey, our specialist will discuss some important things about the services you will need for your move. Furthermore, you can ask any question in your mind about your relocation. All of this inspection & discussion is for the sole purpose of providing the best services to you at the least possible rates. So your cooperation will earn you a huge profit.
With UAE Movers Packers, you get customized moving services. We strive hard to give exceptional moving services at amazingly competitive and affordable rates. Above all, we believe if our customers are 100% satisfied & happy then we are on the right path towards our success.
Local Movers and Packers
Our movers and packers are well aware of the roads and areas because they've been working here for many years. So it's super easy for our team to relocate you to & from any part of the UAE. We know all areas and can easily assist you with your relocation.
If you are looking for the movers in Dubai marina, we are just a click away and we'll be available for your assistance in no time. Similarly, we have our teams in all the major areas of the UAE. So, book your shifting with UAE removals today for stress-free moving services.
Flat Shifting in Dubai
Flat shifting is one of the tiring and stressful processes, especially if not done professionally. You have to consider different aspects while house moving in Dubai. We help our clients with every step involved in house shifting in Dubai. Our well-trained team can change this hectic process into a fun event for you.
If you need stress-free moving and wondering how to choose the best movers and packers in Dubai then UAE Movers can be your top choice. At UAE Movers in Dubai, we take this responsibility very seriously. Our expert movers and packers have accomplished many difficult house moving tasks. We use the latest & fine quality packing materials to make your households safe for shifting purposes.
Movers and Packers Dubai
With our Movers and Packers Dubai services, our list of happy customers is ever-growing. House move is not just picking your stuff and tossing it into the truck and unloading it in the new house. Rather, it requires delicacy, management, accuracy, skill and above all customer satisfaction.
As being trusted Dubai Movers and Packers, we care about the expensive furniture & other valuables of our customers. We take every relocation as a new challenge and perform it with perfection. Our professionals take each and every shift very seriously and they prepare a plan for every house relocation regardless of its size & type.
Best Moving Company in Dubai
You can find lots of moving companies who claim to be the best movers in Dubai, but you never know their reliability because you have never seen them working before. Now you must be thinking yes that's true but then how to find a good moving company in Dubai?
Most of the people with some professional jobs live in flats and they often require flat shifting in Dubai due to some change of job or something like that. As they have some average pay, these people have to manage in minimum possible space. That's why flat shifting is a very complicated task as there are a lot more things to pack & manage as compared to the flat space.  In such a scenario, UAE Movers help its clients with every step involved in house shifting in Dubai. From charging very low prices against our professional moving services to providing extra services like blind & curtain fixing, we offer every solution to our respected clients.
If you require hassle-free moving and you don't know how to choose the best movers and packers in Dubai then give a try to UAE Movers. We really care for the people who reach us for moving services and we take this responsibility very seriously. Our professional team of movers and packers has efficiently accomplished many difficult house moving tasks.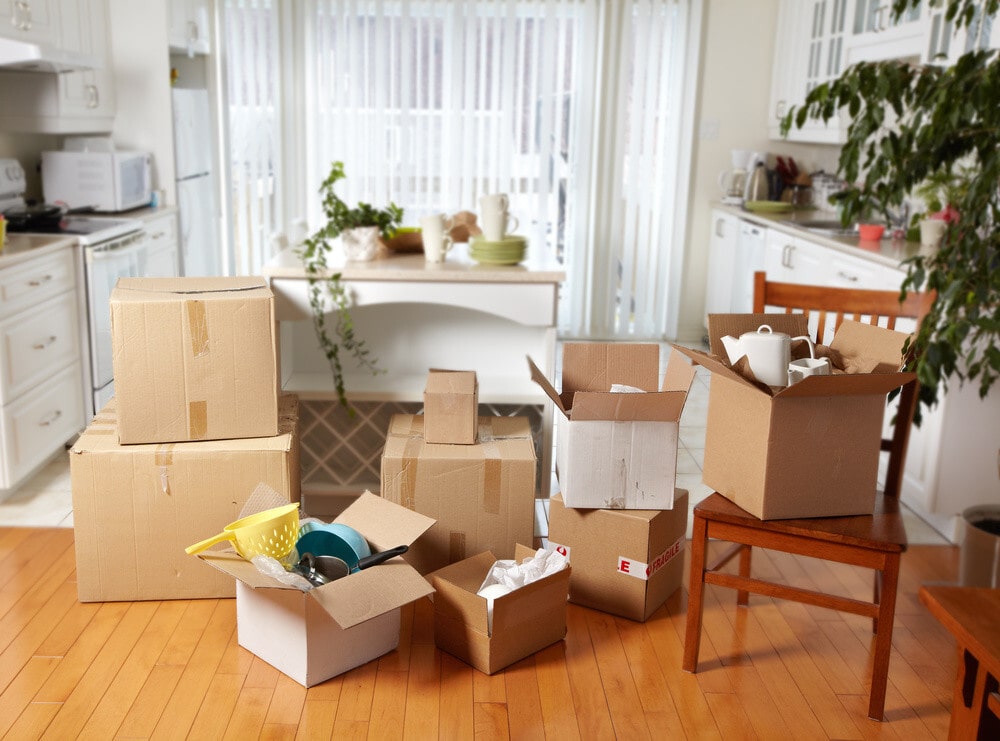 With the best Movers and Packers Dubai services, we have hundreds of happy customers we've moved in past years and counting. Our skilled shifting team provides you with the most professional and practical moving services.
As being trusted Dubai Movers and Packers, we're extremely about each and every valuable item of our clients. We always use unique methods & techniques to transport these items securely to their destination. Moreover, we also take every move very seriously. For every relocation, we plan things step by step and execute that plan perfectly
Checklist for a better relocation in UAE
While planning to relocate from one place to another in the UAE, you need to know that there are some processes and procedures you should follow for a smooth house shifting. To avoid any hassle during or after your house shifting, you should consider the following key points.
Clear Your Utility Bills
The most important thing before shifting to a new place is to pay your utility bills and request your broadband service provider to facilitate you at your new location. In this way, you won't face any connectivity issues at your new location. Furthermore, unpaid utility bills will create a lot of problems at your new location.
Choose a Better Neighborhood
If you are about to shift to a rental house in Dubai then we'd advise you to find the best option in terms of rent, location and social environment. While choosing a location you should consider the factors like if the schools are nearby, the community is well managed and the management is cooperative, etc. Furthermore, you have to see the availability & distance of some important facilities like a shopping mall, park, hospital & others like that from your new place.
If you are unable to find or decide about the best place for your new residence then UAE Movers -the best moving company in Dubai can help you find it because we've been working here for a long time and we know all the good and bad aspects of every residential community here.
Contact House Furniture Movers in Dubai
After selecting your new location now it comes to the most important thing to do. You should contact at least 3-5 House Furniture Moving companies in advance. For getting a cheaper price for your relocation, you should ask them to do an in-house survey one by one. Every professional and top-rated moving company will offer you this survey for free. They'll send their experienced inspector to inspect the items that need to be moved. After this survey, they'll give you their best possible moving price quotation.
Compare Move Quotes
After getting free surveys and quotes from your selected moving companies, now it's time to compare their prices. You should go thoroughly with each quote to select the perfect movers for your house shifting in Dubai. While selecting the best of them you need to see the following factors;
Which company is providing the best value for your money in terms of services means checking the quality and quantity of services for the given price.
Service options: Some moving companies provide some extra quality services for free just to get the quote approved and you can take advantage of that.
Look for the services you need and see that you don't need to pay for things you don't want. Also, verify that there shouldn't be any hidden charges in the quote.



Final selection of Moving Company Dubai

It is highly recommended that you should ask a few questions from your moving companies while comparing quote prices before selecting a moving company. Inform them about your special requirements and find out if they will charge extra for some more work. Furthermore, clarify the services they offer and the price they are going to charge.

For example, you can ask them if they'll provide you with the handyman work for your curtains and shelves fixing. Also, are they offering unpacking service at the same price and other things like that?

 

Pack and Move

Sometimes you can pack your own stuff by yourself due to some personal reasons or you want to save some money. We also recommend packing most of the personal stuff yourself can save your time & money during your relocation. In such a case, ask your moving company if they'd provide moving boxes for packing your stuff(Every professional moving company provides these boxes for free if the customer asks them in advance before the moving day). Moreover, what'll be their price if the customer does the packing by himself.

 

Quality Packing Materials

Ask your relocation company about the quality of packing materials they will be using for your relocation. In order to reduce quote prices, some moving companies use low-quality packing materials. These low-quality packing materials can cause damage to the use of valuable stuff and can cause more loss than you are going to save. So renowned and professional movers like UAE Movers and Packer won't compromise over quality in order to give the cheapest possible quote price.

Using high-quality packing material will ensure the safety of your items. Additionally, it will decrease the risk of damages and scratches to your expensive things. So be wise and select a moving company which uses quality packing stuff.

Packing Material Used By Movers and Packers

It's always a good practice to inquire the movers about the packing process & the type of materials they will be using for your furniture, kitchen utensils, glassware, and fragile items. At UAE Movers in Dubai, we use high-quality packing materials for the maximum protection of your valuable furniture. Some of the important types of packing material we use are given below.

Fabric blankets are made from high-quality synthetic fiber and are used for the maximum protection of your furniture. These blankets are light in weight but are very thick & strong. Wrapping furniture items with fiber blankets enhances their protection. Furthermore, this material keeps away the heat and dust getting into furniture and reduces the risk of damage to a great extent.

Stretch Roll & Stretch Film

Stretch Roll is much used by the moving companies in Dubai because it makes the packing very durable. It also keeps things compact and safe. While putting the furniture in storage for a longer time stretch film is used to make it safe from moisture and dust. Stretch roll can cause stains on leather furniture so we don't use it directly on such furniture items. Rather our expert packers use the fiber blankets on leather furniture before wrapping it with a stretch roll.

Paper for Kitchen items Packing

We use a special type of paper for kitchen utensils. This paper keeps the fragile items closer to each other leaving minimum space in between. Such packing ensures the minimum chances of damage to the fragile items.

Our packing team uses specially designed large moving boxes for your foldable clothes, pillows, and other store items. Large boxes help to minimize the overall cost of the moving as they're big enough to contain a reasonable quantity of items in them.

Hanger boxes are specifically used for unfoldable clothes, like leather jackets, expensive tuxedos, and office suits, etc. these boxes are used for such clothes so that they don't get wrinkles and you don't have to send them back to the laundry to get them back into their shape.

Move-in and Move Out Permits

Dubai is a secure place to live in due to its strict rules and regulations. Before you ask a moving company to come in and start moving your stuff out from your previous house, you need to get a move-out permit from your landlord. It is mandatory because building security won't allow the moving company to proceed without this permit. On the day of your relocation, if you don't have the move-out permit, most of the movers in Dubai will still charge you no matter you have a moving-out permit or not. They won't let you waste their time without any penalty. So to save the hassle on that day, you should always get the move-out permission from your building management in advance. In this way, movers will be able to start their work as soon as they reach your house.




Which Items UAE Movers in Dubai Don't Move
There are some specific things or items that even professional movers and packers like UAE Movers may not relocate. There may be various reasons in front of us to deny such removal.  To understand more some of the examples are mentioned below.
Hazardous Items relocation
Our Dubai house movers do not move any kind of hazardous items you may have like some explosive material or some chemical item etc. Since movers trucks are not designed to carry any sort of Hazardous items, we highly recommend you should get rid of them before the moving day.
Original Living Plants
Living plants are expensive and precious in Dubai. So for their transportation, you should hire a gardening company because in Dubai the weather is very hot and plants can wilt in moving company truck. Gardening companies with specially designed refrigerated trucks and experienced staff can transport your plants safely.
Expensive items, Jewelry, Important Documents
No moving company willingly will carry your super expensive items like your jewelry, wristwatches, laptops, mobiles, and above all your important documents. We always ask our clients to pack such expensive things by themselves and keep them in their own custody.
Why moving companies do surveys for movers and packers services?
As a professional moving company, we want to keep our customers very satisfied and happy with our services. We don't want to give them irrelevant and inaccurate prices. By doing a survey, we are able to give you the best price for your house or office shifting.
Our Movers and Packers Service Areas
UAE movers and packers in Dubai cover all areas in Dubai to provide moving services. Some of the areas are as follows.
Dubai Marina is an amazing place to live in and that's why many expatriates choose this destination. It has luxurious accommodations and an awesome beach in Dubai. People like to move their house to Dubai marina and for that, they need a reliable house moving Company in Dubai Marina. if you're searching for moving services in the Dubai marina then our professional relocation Team will make your house move super easy.
After carefully packing your items, we load them in such a way that no harm is done while handling them. Our laborers are trained to load and unload all type/size of items. Our specially designed, container trucks keep your items safe through this journey.
Furniture Movers in Dubai
UAE Movers offer the best house moving services in Dubai. As we're the leading house shifting services provider in Dubai, so we understand the hassles involved in furniture shifting. Furniture relocation can take a lot of time, requires proper planning and discipline to do it the right way. Furniture is very expensive and if you hire the cheapest inexperienced movers they can ruin your saving plan by damaging your furniture while shifting it. So try to search for a professional relocation company on a reasonable budget.
We have guided our clients properly that how they can find cheap furniture movers in Dubai. We have moving service packages that suit every client's needs. For furniture shifting, you need reliable moving services and UAE Movers has everything to make you satisfied.
Our Movers in Jumeirah mainly provide removals services to residential clients. Most of the expatriates are living in this area and the cost of living is fairly higher than in other parts of the city. We offer high-end moving services in Jumeirah to meet the expectations of the local clients.
People who tend to find a comfortable place away from the noise of the city find Jumeirah as the perfect spot for them. Being the leading shifting company in Jumeirah Dubai, we welcome such people here & transport their stuff carefully with peace of mind.
How Much A Moving Company Cost in Dubai
It's difficult to summarize how much moving costs in Dubai because of various factors affecting price standards in the moving industry. It totally depends on the number of furniture items, personal belongings, and other stuff you need movers to transport to a new place. There are other factors like the distance of your new place from the current place, the number of fragile items and the location from where you are moving now.